We invite you to become a 2019 Gala Sponsor.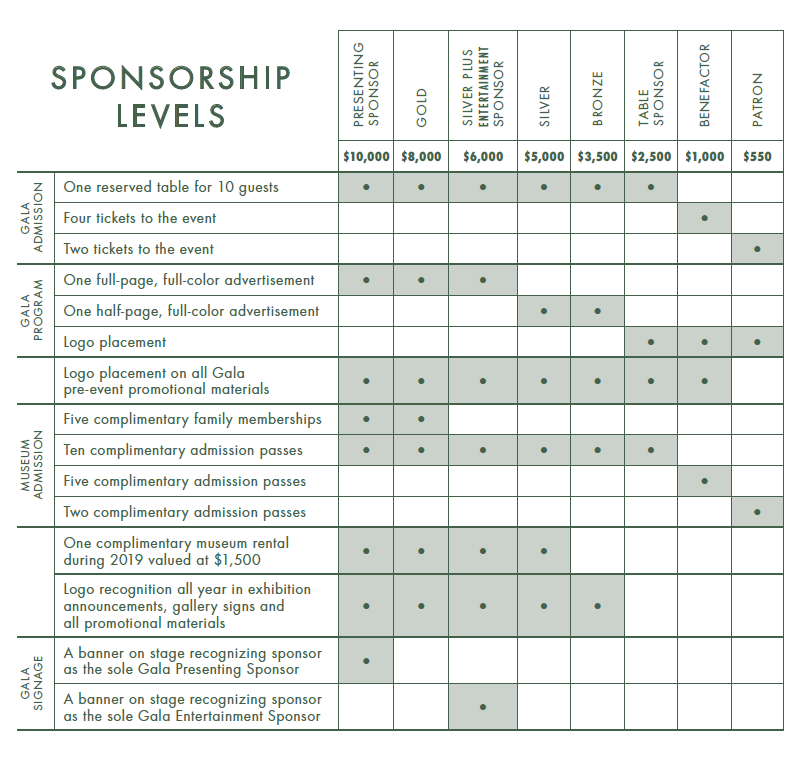 Once each year, the entire community comes together at the Biggs to celebrate our arts, history and culture in an elegant and unique setting.
Held at the Biggs Museum on the campus of the state capitol, the Biggs Gala is always highly anticipated and attracts 400 museum patrons, leaders in government, business and our nonprofit community—all of whom are enthusiastic supporters of our key role in enhancing the vibrant arts community in Dover.
At the center of lifelong learning in the visual arts, the Biggs Museum serves as a key educational partner to our surrounding schools. Our permanent collection is on display year-round with the addition of important traveling exhibitions of the highest caliber, inspiring and thought-provoking exhibitions of national significance.
The gala is our key annual fundraiser that enables us to serve the community year-round with inspiring exhibitions. It simultaneously provides our supporters with a terrific marketing platform upon which to build brand awareness directly linked to your involvement in our community. The sponsorship benefits provide tremendous branding and visibility as well as unrivaled networking with an influential audience of arts patrons. It serves as the perfect venue for client entertainment.
When every dollar counts, we hope you agree that this investment is a very worthwhile one for your company and for the community in which you serve. We look forward to welcoming you into the fold as a sponsor!

Questions about our packages? Please contact Angela Moore at (302) 674-2111 ext. 111.