Dinner & Drinks at the Gala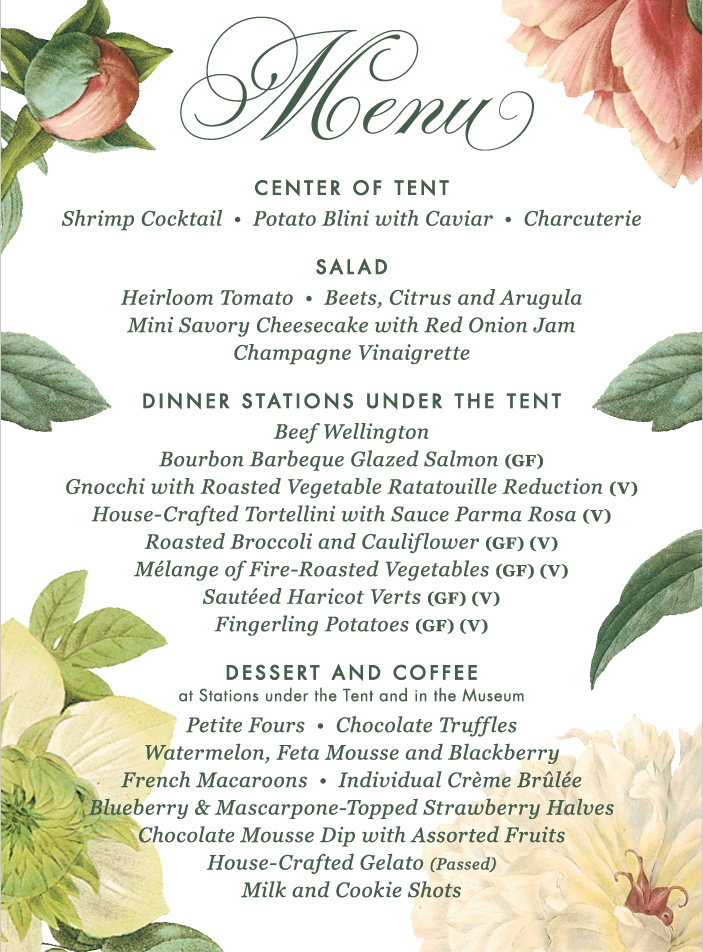 Gala guests will be treated to a sumptuous spread provided by Caffé Gelato. A selection of Hors d'oeuvres will be available in the gallery and at the center of the Gala tent. Craft your own culinary dining experience from a variety of delicious entrees and sides, all served station-side under the tent.
Enjoy a full open bar throughout the evening, with an elegant selection of wine, beer, and spirits.
To cap off the evening, dessert stations and coffee will be served both under the tent and in the museum. F