Our Junior Docents are ready to give you the grand tour.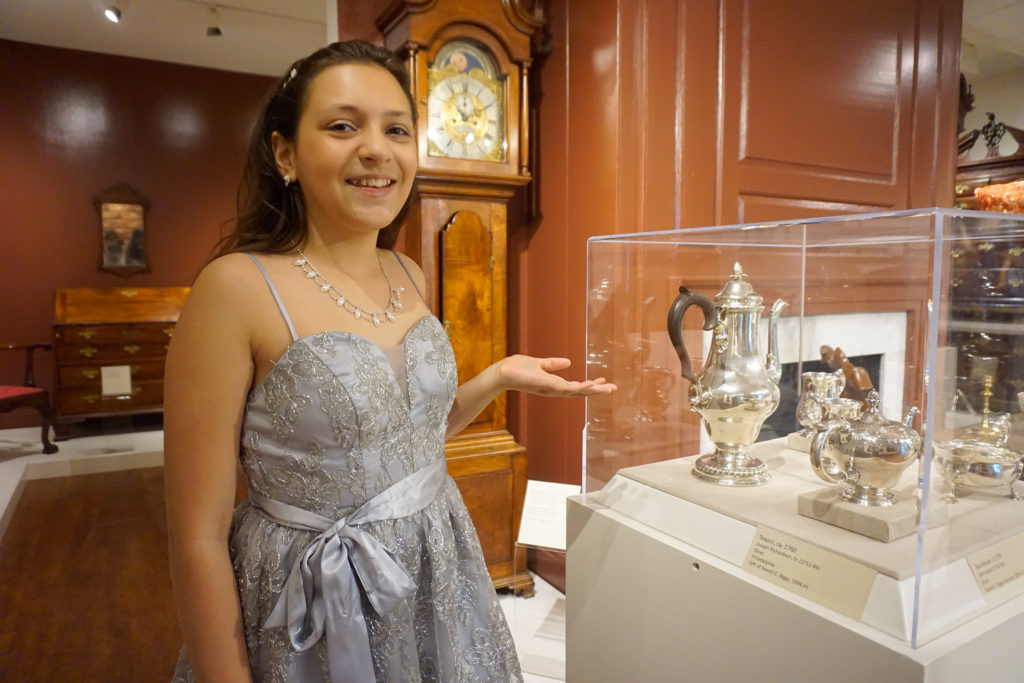 As Gala guests, you'll have full access to view both our permanent collection and our seasonal exhibitions. Allow one of our Junior Docents to take you through the collections and share our interpretations of the pieces, or, simply wander around and view the galleries at your own relaxing pace.
Featured Exhibitions
Spirit Revealed: New Work by Aaron Paskins
Aaron Paskins is a Dover sculptor who has been building a national and local reputation for imaginative, inspiring African figures and imagery using unexpected materials. The essence of Paskins's sculptures capture the complexity of various indigenous tribes, executed with imagination and a touch of fantasy. Please join us as we celebrate his first one-person exhibition at the Biggs Museum.
Visualizing the Museum: ArtLane
The Biggs invited the artist critique group exhibition club, ArtLane, to study the museum as a subject of their photographic art works and to each create a distinct series of images that reflect their own artistic points of view. Featured artists include: Elisabeth Bard, Pat Field, Carl Leck, Ray Magnani, Dain Simons, Heather Siple, Beth Trepper, and Rob Tuttle.